Home » Musicals »
Back to the 27th Annual Festival of New Musicals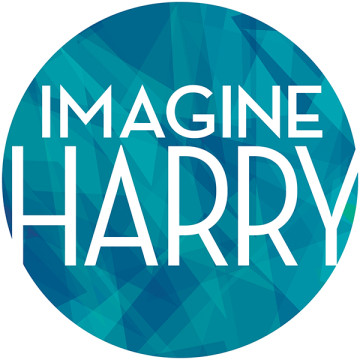 Imagine Harry
2015 Festival
Director
Brandon Ivie
Music Director
Ian Weinberger
Cast
Ben Crawford, Brad Oscar, William Parry, Preston Sadleir, Zell Steele Marrow, Myra Lucretia Taylor, Taylor Trensch and Stephanie Umoh
---
Number of Acts: 2
Number of Principals (Male): 6
Number of Principals (Female): 2
Total Cast Size: 8
Orchestra Breakdown:
2 Guitars, Bass, Drums, Piano, 3 Strings, 2 Reeds
Casting Notes:
1 of the male roles is a child.
Genre & Style:
---
---
Synopsis
When Tucker was 8, Harry was his imaginary friend. Now Tucker's grown up, and Harry has left the biz— two lost guys trying to figure out the little things. Like life. Can they help each other before it's too late? Imagine Harry is a musical for grown-ups about the very tricky business of growing up.
Whether or not we had imaginary friends as children, we were swept up in the delight and heartache that comes of growing up and reckoning with reality. This show is a refreshing and original take on imaginary play.

- Festival Committee
Development History
Imagine Harry was a semi-finalist for the 2015 O'Neill National Musical Theater Conference and a finalist for the 2014 Rhinebeck Writers Retreat. This will be the first industry presentation of this show.
Festival Successes
Songs featured in NAMT's Midday Cabaret at the 31st Annual Festival of New Musicals (NY) in October 2019.
5 Things You Should Know
Imagine Harry is about Tucker and Harry. It's about that moment in your life when you reconcile your need to be an adult with your desire to remain a child, and the musical comes at that moment through two lenses: a 25 year-old who can't seem to leave home and a 35 year-old who isn't sure he's ready to be a father.
Imagine Harry can be done at any scale. Because the musical deals with imagination, it was written to sustain both a small theatre-out-of-a-trunk approach as well as an all-the-bells-and-whistles-and-possibly-laser-beams approach. We want it to be a director's playground, and are eager to take the first steps with a director and producer/theatre to explore ALL the possibilities for this magical world.
Imagine Harry is a musical for grown-ups. Although it has childhood as a central theme, the ultimate destination is an exploration of how to become a grown-up and deal with your aging parents, your fears about becoming a parent yourself and your place in the often overwhelming adult world. Think of it as a grown-up movie with a PG-13 rating, and you've got the target audience.
Imagine Harry has the beat of a pop song. This musical was written by two guys who love pop music. And musical theatre. So if Ben Folds, Taylor Swift and A Great Big World had a jam session with Kander & Ebb, Ahrens & Flaherty and Jason Robert Brown, this score might have come from that session.
Imagine Harry has a big heart. We are two guys who wear our hearts pretty much not only on our sleeves but with a neon sign pointing directly to them. And we wanted to write a show that reflected that sensibility. We don't mind tears. And we don't mind laughing at the same time. So we wrote a show that let us do both. And hopefully, you, too.
Excerpts