Back to the 26th Annual Festival of New Musicals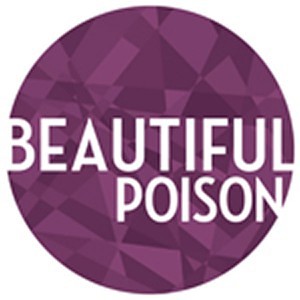 Beautiful Poison
2014 Festival
Director
David Armstrong
Music Director
Ian Eisendrath
Cast
Terence Archie, Natalie Venetia Belcon, Sarah Rose Davis, Michelle Duffy, Allen Fitzpatrick, Laura Griffith, Michael Lanning, Corey Mach, Jesse Nager, Brandon O'Neill and Chelsea Packard
---
Number of Acts: 2
Number of Principals (Male): 4
Number of Principals (Female): 5
Preferred Ensemble Size: 6
Total Cast Size: 15
Orchestra Breakdown:
The breakdown of the orchestra is TBD, should be able to cover New Orleans Jazz, Pop & Contemporary Musical Theatre styles.
Genre & Style:
---
---
Synopsis
In this steamy, New Orleans thriller, a singer/songwriter at a personal and professional crossroads meets a beautiful, mysterious woman held captive in a garden of unusual plants where dark secrets are buried and gothic obsession grows. Jazz funerals, Dixieland and voodoo rhythms mix in this contemporary adaptation of Hawthorne's "Rappaccini's Daughter."
The committee was engrossed in this suspenseful and mysterious love story with music that is as hip, cool and haunting as the show's New Orleans setting. Brendan, Valerie and Duane have create a modern page-turner that is sure to leave you wanting more.

- Festival Committee
Development History
Beautiful Poison began development at The 5th Avenue in August 2012, when Brendan Milburn, Valerie Vigoda, and Duane Poole were invited to retreat for five days in the beautiful Northwest in order to start their work together on this piece. Following a Writers' Residency and table read of the first act, The 5th Avenue offered the writers a completion commission, the first official commission from The 5th Avenue Theatre. Throughout the 2013-2014 season, Beautiful Poison was further developed through a series of residencies, retreats, and table reads, culminating in a 29-hour reading of the full script and score in June of 2014.
Festival Successes
Workshop at La Jolla Playhouse in 2016. Selected for the 2016 Musi-Cal showcase.
5 Things You Should Know
The character of John Conti, a fading rock star known for only one hit song ages ago, is inspired by Rick ("Jessie's Girl") Springfield.
The steamy and seductive garden of exotic plants is a character itself, voices from the garden echoing words and music. It can be imagined as elaborate and literal or simply as a confined area of dappled, mysterious moonlight.
The music covers a wide stylistic range, from the late-90's pop of Conti's one hit, to the swampy blues, zydeco, and Cajun rock of the New Orleans denizens, to the otherworldly, timeless Romanesca European folk music of the Rappaccinis.
The musical is written in a cinematic style in an attempt to keep the staging fluid and the pacing fast, the theatrical equivalent of cross-fades and dissolves from scene to scene, underscoring a strong, narrative drive to keep you wanting to know what happens next.
Beautiful Poison is the first ever new work commission from Seattle's The 5th Avenue Theatre, and they are hoping to find another theatre to co-produce a world premiere of this piece.