Home » Musicals »
Back to the 33rd Annual Festival of New Musicals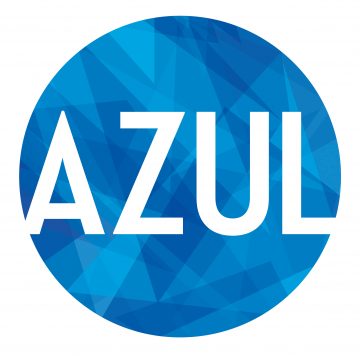 AZUL
2021 Festival
---
Number of Acts: 2
Number of Principals (Male): 4
Number of Principals (Female): 4
Number of Principals (Trans / GNC): 2
Preferred Ensemble Size: 10
Total Cast Size: 20
Orchestra Breakdown:
String Quartet, Woodwind Quartet, Guitar, Piano, Percussion, Bass
Casting Notes:
We envision this musical with a large ensemble, but it can be cast with a total ensemble of 10 performers. Two out of the 10 tracks can be cast by gender non-conforming or transgender performers.
Genre & Style:
---
---
Synopsis
In an epic world of magical realism, Bluebird, an idealist poet, seeks a better life in a new land. In a mundane post 9/11 and present-day Jackson Heights, Rita, a composer, struggles to forgive her father, understand her roots and reconnect to a land she has never known. AZUL is a bilingual spectacle, as well as a psychological deep-dive into the immigrant father-daughter relationship. It questions the place of art in capitalism and explores how memory and imagination reshape immigrant identity. The score is a constellation of songs rooted in Latin American folkloric traditions, along with jazz and chamber music.