Back to the 30th Annual Festival of New Musicals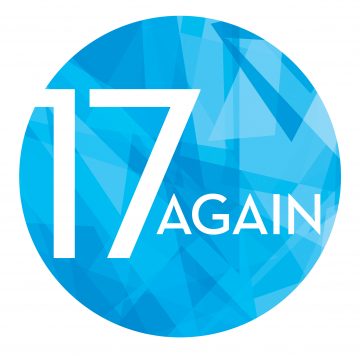 17 Again
2018 Festival
Director
Gary Griffin
Music Director
Ben Cohn
Cast
Michael Lee Brown, Lauren Nicole Chapman, Nehal Joshi, Kingsley Leggs, Caissie Levy, David Park, Will Roland, Will Swenson, Laurie Veldheer and Marissa Jaret Winokur
Contact for Rights
Ally Shuster @ CAA, (212) 277-9000, ally.shuster@caa.com
---
Number of Acts: 2
Number of Principals (Male): 6
Number of Principals (Female): 5
Preferred Ensemble Size: 11
Total Cast Size: 22
Orchestra Breakdown:
Piano, keyboard, guitar, bass, drums
Genre & Style:
---
---
Synopsis
Life doesn't always work out the way we want, or expect it to. What would happen if you could turn back the clock to a younger version of yourself and start over? 17 Again, a new musical based on the hit 2009 film starring Zac Efron and Matthew Perry, tells the story of a married 35-year-old man who fears his best days have passed him by — until he mysteriously wakes up as a seventeen-year-old high school basketball star with the chance to rewrite the future he believes he was meant to have.
Development History
17 Again held two readings in New York City in February and November 2015 at the New 42nd St Studios, directed by Adam Shankman. The piece was presented in concert at Feinstein's/54 Below "New Musicals" Series in March 2016. A lab was held in November 2016 at the New 42nd St Studios, directed by Adam Shankman.
Festival Successes
Licensed by MTI.
5 Things You Should Know
We got excited about writing 17 Again because it represented an opportunity to create a heartfelt musical comedy that could not only appeal to multiple generations but also explore how the choices we make impact our life in unexpected ways. Over the course of Mike O'Donnell's extraordinary journey, his "do-over" of his youth leads him to a deep appreciation for the path he chose and the profound beauty to be found in his role as father and husband.
Due to the show's universal themes and "Anytown, USA" setting, the story and cast breakdown offer the chance for as much diversity as is available in any specific regional talent pool.
The score is heavily influenced by pop/rock artists mashed up with musical theatre. Our aim has been to write in a style that would merge contemporary sounds you'd stream on Spotify with character and story-based songs that every audience member can connect with.
The show was developed with Warner Brothers Theatre Ventures with the goal of delighting audiences in professional and amateur theatre markets with its empowering family-friendly themes.
17 Again has had two NYC readings and a lab—all directed by film/TV director and choreographer Adam Shankman. Our desired next step is to stage the world premiere production of the musical.
Excerpts