For the first time ever, we be streamed a session from one of our in-person networking and education events as a Knowledge Exchange webinar! Amy Cole-Farrell (TheatreWorks Silicon Valley), Bradford Forehand (Red Mountain Theatre Company) and Anya Rudnick (The 5th Avenue Theatre) presented on their theatres' teen programs, and all of our Education Roundtable attendees participated in a discussion about them and some of their own challenges.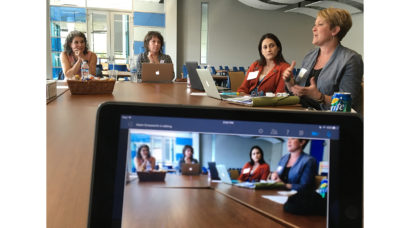 0:00 – Summer camp logistics
15:50 – Middle school programs discussion
29:36 – Red Mountain Performance Ensemble
42:06 – Working with professionals
45:55 – Reaching out to new theatre kids for summer camps
49:52 – Writing/developing integrating into teenage programs
1:04:08 – Red Mountain's three Cs
1:05:08 – What is success for teens?
1:06:37 – Teen programs showcases and performances
1:10:06 – Financial accessibility/scholarships
1:11:06 – Expectations for showcases and performances
1:14:00 – Reaching a cross section of community
Archive Available to Members
Members-Only Features
This page contains content or features only available to NAMT members. Please log in for full access. Not a member? Apply now!
Log In
Learn More