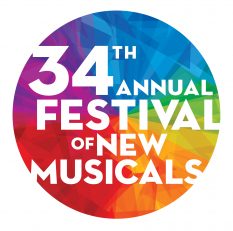 In this very special Town Hall, we are excited to introduce you to our 34th Annual Festival of New Musicals writing teams. The eight shows were selected this year from 480 submissions — our largest pool ever by far! Learn more about our return to a fully in-person Festival in New York City this October. We'll announce the shows, you'll meet the writers and hear from them about their work. Then we invite attendees to join us in a toast to this year's Festival participants!
Simply scroll down and click the register button below when you'd like to join the meeting. No advance registration is required. Times are Eastern.
Some tips:
From your computer, just click the link to join the call.

You may be asked to download the Zoom app if you don't have it already or need an updated version.

You can also use the Zoom app on your mobile device.

Get it from the app store, then come back to namt.org on your phone or tablet's browser and click the button below to launch it.

Turn your video on!

We want to see everyone so it feels like we're all in the same room. Don't be shy! We're all working from home.

Mute your microphone until you want to talk.

Jump in at any time, but if you're not speaking please mute yourself to cut down on background noise.

Set your name.

You'll be identified on screen for others, but by default this may be your phone number or Zoom login ID. You can change it to anything, so think of it like your name badge at a conference.
Click your name and select Rename from the menu that appears.

Change your view

Switch to Gallery View to see everyone at once. It's sort of like we're all in the same room! (Speaker View will automatically switch to whoever is talking.)
On desktop, click in the top right of the screen.
On mobile, swipe to the left.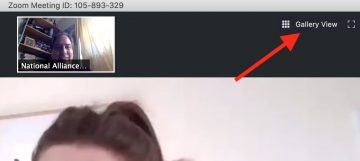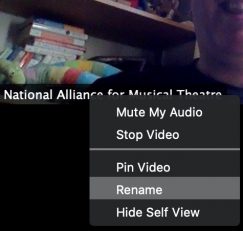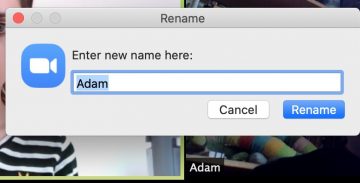 Archive Available to Members
Members-Only Features
This page contains content or features only available to NAMT members. Please log in for full access. Not a member? Apply now!
Log In
Learn More