17th Annual Festival of New Musicals
2005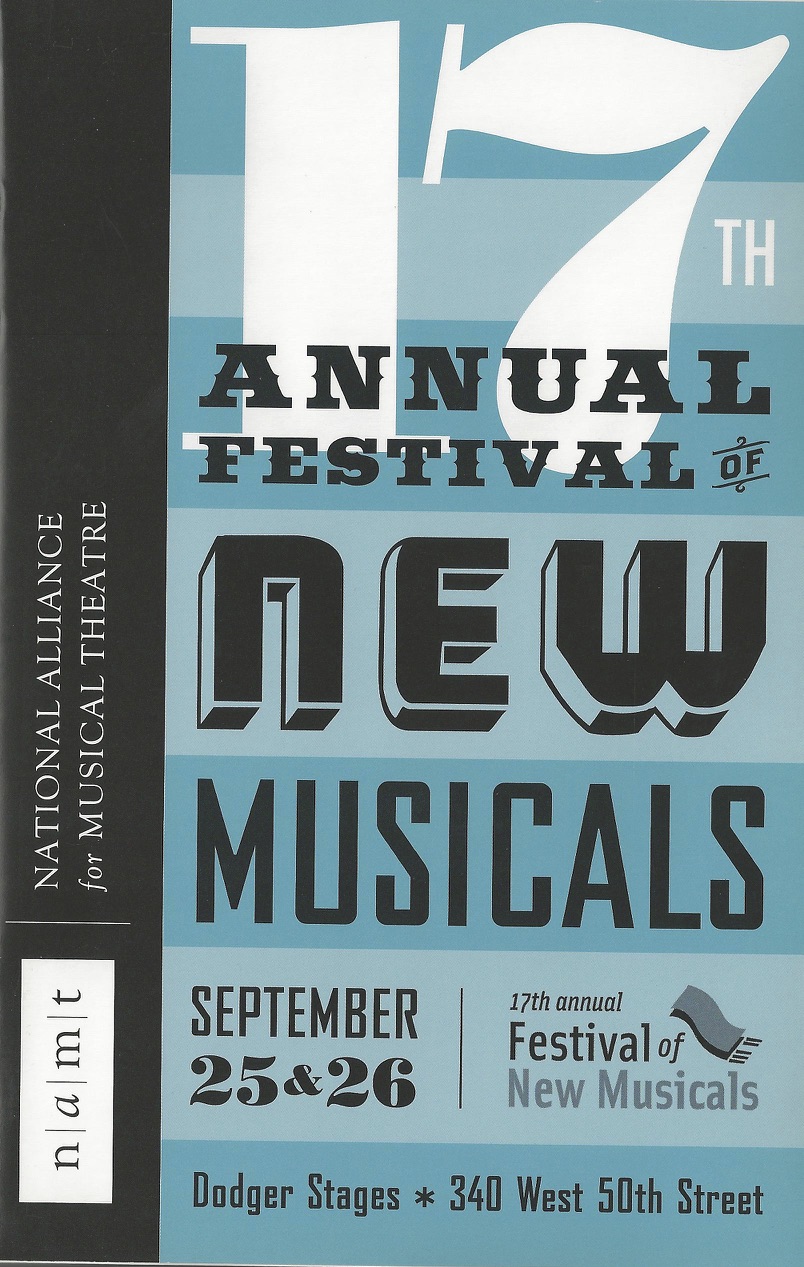 Overview
September 25 - 26
Dodger Stages
340 W 50th Street, New York, NY
The 17th Annual Festival of New Musicals was held in New York City at Dodger Stages, 340 W. 50th Street on Sunday, September 25 and Monday, September 26, 2005 for an invited audience of NAMT members and other theatre industry professionals.
Songwriters Showcase
THE COSMOPOLITAN by Lance Horne, Lorin Latarro and Josh Rhodes
LOVE JERRY by Megan Gogerty
PIECE by Scott Alan and Tara Smith
SPRING AWAKENING by Steven Sater and Duncan Sheik
THE UNAUTHORIZED AUTOBIOGRAPHY OF SAMANTHA BROWN by Kait Kerrigan and Brian Lowdermilk
VANISHING POINT by Liv Cummins and Rob Hartmann
This page was last updated on 02/02/2015. Some musical and writer information may be more recent.