16th Annual Festival of New Musicals
2004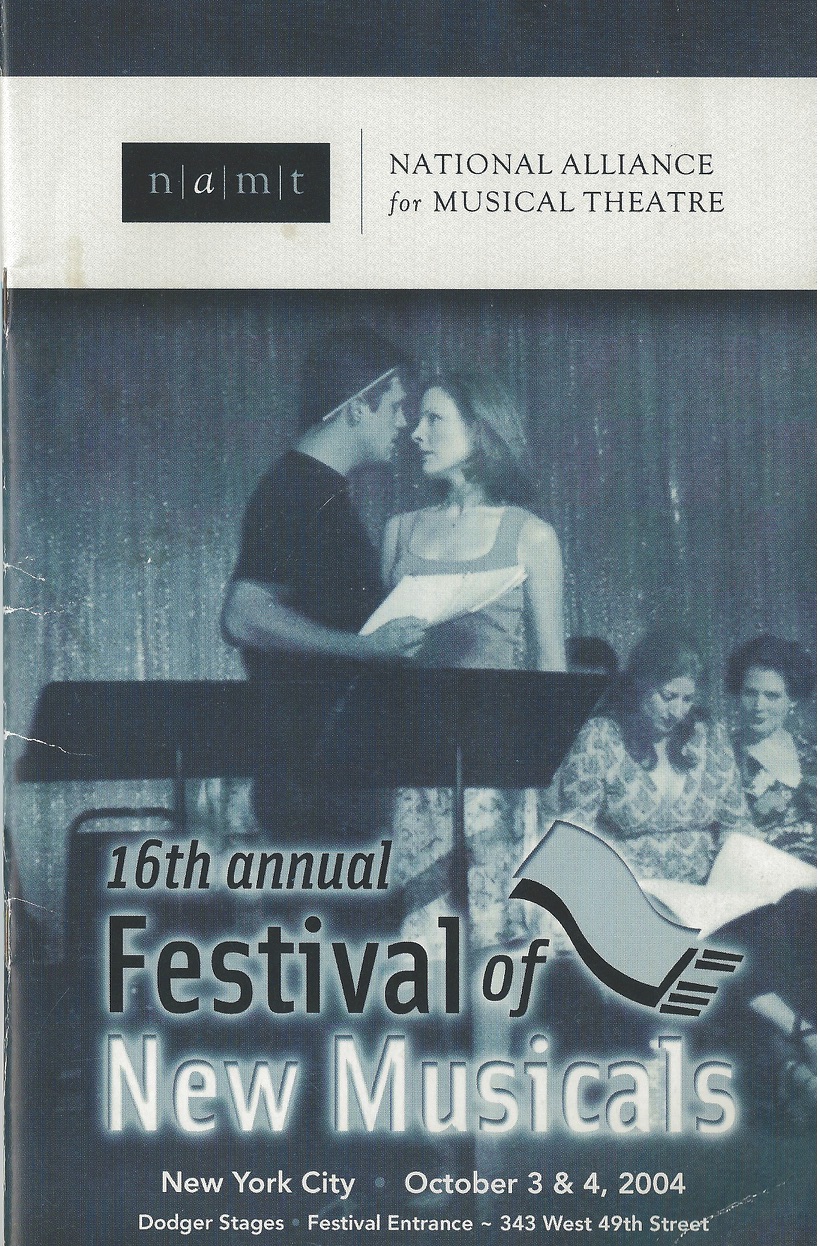 Overview
October 3 - 4
Dodger Stages
340 W 50th Street, New York, NY
The 16th Annual Festival of New Musicals was held in New York City at the new Dodger Stages, 340 W. 50th Street on Sunday, Oct. 3 and Monday, Oct. 4, 2004 for an invited audience of NAMT members and theatre producers.
Songwriters Showcase
PRINCESS CARABOO by Beth Blatt, Jenny Giering and Marsha Norman
FROM MY HOMETOWN by Lee Summers, Ty Stephens and Herbert Rawlings, Jr.
HIGH FIDELITY by David Lindsay-Abaire, Amanda Green and Tom Kitt
OWL CREEK by Ben Cohn and Sean McDaniel
RIVER'S END by Cheri Croons and Chuck Larkin
THE SHAGGS: PHILOSOPHY OF THE WORLD by Joy Gregory, John Langs and Gunnar Madsen
SLUT by Stephen Sislen and Ben Winters
This page was last updated on 02/02/2015. Some musical and writer information may be more recent.