A guest post from Jeff Talbott and Will Van Dyke, writers of this year's show Imagine Harry.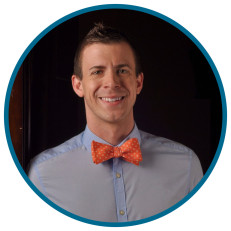 Monday, October 5, 2015.  That's today.  For a long time we were just writing a musical, with no fixed day on the calendar to look forward to—but once we were accepted into NAMT and preparations were under way, October 5th became a day of some note for us.  It was the first day of rehearsal for our musical.  Ever.  So, on the long-term life calendar, October 5th became a Big Day.
Since we're dealing with musicals, there's a great reference point in Flora, The Red Menace.  We all know it, because it's quoted all the time, but worth remembering – when the big moments come, it's often a quiet thing.  You're just living in the middle of the big moment, and it's happening all around you, and your job is to be in the big moment, quietly exploding while it happens.
So, this morning, in a little black box studio theatre, an 8 year-old boy and a not-8-year-old man learned the opening number to our musical.  It's a number called "Let's Go," and it's a big adventure number in which a little kid and his imaginary friend go on a couple of rapid-fire adventures.  And it.  Was.  Awesome.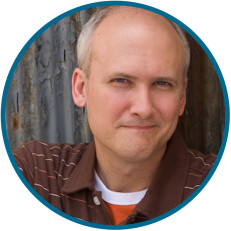 Truly.
They were great, no question.  And lifted the material the way actors magically do.  And they were given wise pointers from a smart music director and encouragement from an enthusiastic director.  But if you had happened to be in that room, and looked over in the corner, you would've seen two writers having a silent explosion of joy.  Because for the first time, we're not writing it.  For the first time, we're not singing it for ourselves or others.  For the first time, we're just watching smart and talented artists take something that has been in our heads and our hearts and translate it in ways that we could never have anticipated.  And all we had to do was sit and take it in.
It's a strange thing to write about—and it's been written about before.
So trying to strike an original tone or turn of phrase to describe it is wasted time.  But we can tell you this:  when a young performer playing an 8-year-old in your musical walks up to you when you say "Hi" and puts both of his hands on his cheeks and says "Oh my gosh, I'm so excited to be here, I love this so much" it's hard to imagine wanting anything else to happen in your life ever for that moment.  Because that is a big deal.
And yes, it's a quiet thing—but it's a really good thing, too.
Other things happened, other songs were learned.  We both had great, in-depth conversations with the director and music director about work to be done, and started to lay out plans to do all that work.  We talked about changes to be made and ways to hone the material to help the audience get a clear taste of what we hope our show might be one day in this presentation.
We met other actors, who also killed it.  For real. Killed it.  And at the end of rehearsal, we looked to tomorrow and started to think about what day two will hold.
Sure, there are questions to be answered.  And many days to go before people get to see it.  But for today, all that matters is that we've started, and this thing we made together is underway.
So.  Let's go.
Will & Jeff