Back to the 28th Annual Festival of New Musicals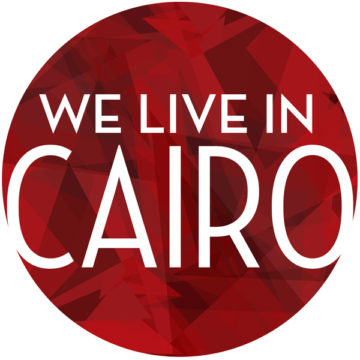 We Live In Cairo
2016 Festival
Director
Kareem Fahmy
Music Director
Eli Zoller
Cast
Melis Aker, Ashkon Davaran, Layan El-Wazani, Pomme Koch, Ahmad Maksoud and Levin Valayil
Contact for Rights
Patrick Lazour (plazour@gmail.com) or Daniel Lazour (dlazour@gmail.com)
---
Number of Acts: 1
Number of Principals (Male): 4
Number of Principals (Female): 2
Total Cast Size: 6
Orchestra Breakdown:
Oud, Piano, Guitar, Percussion, Contrabass, Violin, Cello
Casting Notes:
All middle eastern cast, one must play guitar.
Genre & Style:
---
---
Synopsis
In 2011, a group of students met in a small flat in Cairo. This was the beginning of Egypt's greatest revolution. Armed with laptops and cameras, guitars and spray cans, these urban youth inspired millions of Egyptians to take to the streets and overthrow their president, Hosni Mubarak. We Live in Cairo tells of six revolutionaries coming of age in the today's Middle East—facing their past, still searching for freedom.
We Live in Cairo gripped us with its intimate view of the 2011 student protests in Cairo and their aftermath. We were startled by the maturity of the writing, and by the authors' ability to capture the hope and eventual disillusionment of those young idealists in a way that feels truthful, personal and heartbreakingly familiar.

- Festival Committee
Development History
We Live in Cairo had its first reading at Columbia University, hosted by Turath, the University's Arab Organization. In 2015, the piece was chosen for development at the 2015 O'Neill National Music Theatre Conference under the stewardship of Ms. Paulette Haupt. Patrick and Daniel used most of their time as 2015-16 Dramatists Guild Fellows working on the show and most recently, it received the Richard Rodgers Award for a Staged Reading. Songs for We Live in Cairo were also created while at SPACE on Ryder Farm.
Festival Successes
Staged reading at New York Theatre Workshop (NY) April 2017. May 2019 premiere production at the American Repertory Theater (MA).
5 Things You Should Know
Mass protests drew hundreds of thousands of Egyptians to Tahrir Square in 2011, bringing an end to then president Hosni Mubarak's 30-year rule. Youth protesters, some as young as 16 years old, led the charge.
We were inspired by a photo captured by Ed Ou, depicting student activists in a crowded apartment above Tahrir Square. During the 18 days of revolution, this apartment served as a youth headquarters, where planning, strategizing and socializing took place.
Friends in New York—Egyptians who took part in the revolution—have offered their perspectives on both what happened in Tahrir Square in 2011 and what happened to members of the movement afterwards. Their stories of idealism, exile, disillusionment and struggle for freedom are at the heart of We Live in Cairo.
The score celebrates the sounds of the square: Arabic classical music, folk, and protest songs.
We Live in Cairo is a story told by six Egyptian characters.
Excerpts