Home » Musicals »
Back to the 28th Annual Festival of New Musicals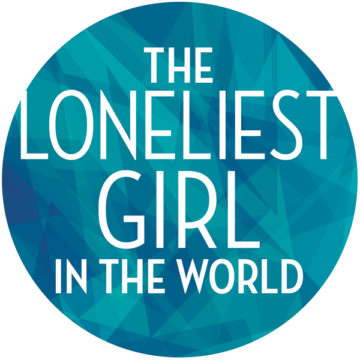 The Loneliest Girl In The World
2016 Festival
Director
Michael Berresse
Music Director
Richard Silverstein
Cast
Robert Ariza, Sam Heldt, Eric William Morris, Brynn O'Malley, Dana Steingold and Pearl Sun
Contact for Rights
Kate Navin, The Gersh Agency: knavin@gershny.com
---
Number of Acts: 2
Number of Principals (Male): 1
Number of Principals (Female): 1
Preferred Ensemble Size: 4
Total Cast Size: 6
Orchestra Breakdown:
Piano, Trumpet, Bass guitar, Drums
Casting Notes:
The 4 ensemble members double as the rest of the world swirling around the two main characters.
Genre & Style:
---
---
Synopsis
The Loneliest Girl in the World charts the rise and fall of beauty queen-turned-pop star-turned-spokeswoman-turned-cultural crusader Anita Bryant and her biggest fan, Tommy, who seals her fate, and the fate of the gay rights movement, with a single banana creme pie.
The authors have created a remarkably compassionate yet uncompromising chronicle of the rise and fall of the infamous gay rights opponent and the young activist who takes her on. By turns delightful, provocative and achingly tragic, we see in this piece a powerful reminder during these politically polarizing times of our shared humanity.

- Festival Committee
Development History
The Loneliest Girl In the World was developed in the 2013-2014 Ars Nova Uncharted residency, culminating in a 2014 reading in Ars Nova's OutLOUD Series. The show was also written in part at the 2013 Weston Playhouse Artist Retreat. A staged excerpt was presented in December 2014 in the Musical Theatre Factory's 4×15 series. A workshop production was presented in the 2015 Polyphone Festival at the University of the Arts in Philadelphia, Pennsylvania.
Festival Successes
World Premiere production Summer 2018 at Diversionary Theatre (CA) following a workshop in 2017.
5 Things You Should Know
Inspired by the infamous pieing of Anita Bryant, The Loneliest Girl in the World imagines the parallel lives of our dual protagonists – Anita and gay rights activist Tommy – over the two decades leading up to the 1977 pieing incident and beyond.
Anita and Tommy, our two main characters, are supported by an ensemble of four actors who create the world swirling around them. In addition to doubling as friends and family of the main characters, ensemble members portray a number of classic American television personalities – from Johnny Carson to Lawrence Welk, Dinah to Donahue.
We like to say that The Loneliest Girl in the World lives six inches off the ground, in a slightly heightened reality. The history and politics are joined with magic and whimsy to explore fame, fate, and the purpose of pie.
The show is written for piano, trumpet, electric bass, and drums in a nod to the television orchestras of the 1950s and 60s.
The Loneliest Girl in the World is ideally looking for a theatre to present the world premiere following a staged workshop.
Excerpts