Back to the 26th Annual Festival of New Musicals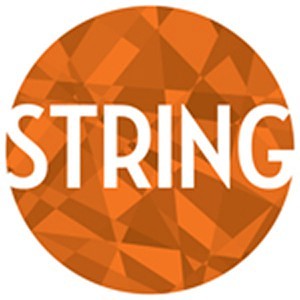 String
2014 Festival
Director
Marc Bruni
Music Director
Matt Castle
Cast
Heidi Blickenstaff, Mallory Hawks, Orville Mendoza, Kenita Miller, Adam Overett, Geoff Packard, Margo Seibert, Q. Smith, Katie Thompson and Eugenio Vargas
Contact for Rights
Seth Glewen at The Gersh Agency: sglewen@gersh.com / 212-634-8124
---
Number of Acts: 2
Number of Principals (Male): 2
Number of Principals (Female): 4
Preferred Ensemble Size: 4
Total Cast Size: 10
Orchestra Breakdown:
Piano, percussion, violin, viola, cello, bass (all strings double acoustic and electric)
Casting Notes:
Female chorus could be larger than 2 and male chorus could larger than 2.
Genre & Style:
---
---
Synopsis
A workaholic Greek goddess gets tangled up with a security guard in the basement of the tallest building in the world. One mistake leads to another (a lost pair of scissors, a kiss, a stolen string) and soon Atropos is breaking her own rules to offer forever to an ordinary man. Can the fabric of the universe stand a flaw? An original musical about the three Fates in the modern city.
A refreshingly original story, String is both sophisticated and accessible and will appeal to traditionalists and adventurous theater-goers alike. Adam and Sarah have created a modern take on the Fates that will make us all question our own.

- Festival Committee
Development History
String was the 2014 recipient of the Weston Playhouse New Musical Award and has been developed at The O'Neill Music Theater Conference, Millikin University and New Dramatists, where it was the recipient of the Frederick Loewe Award.
Festival Successes
Richard Rodgers Award 2015 and subsequent reading at Playwrights Horizons (NY). Concert presentation at Feinstein's/54 Below (NY) in 2016. Reading at the Village Theatre Festival of New Musicals (WA) in 2016. Selected as one of the inaugural musicals in Village Theatre's Beta Series for the 2016-2017 season. 2018 production at Village Theatre. Kleban Prize 2019.
5 Things You Should Know
String is set in an urban skyscraper, but you don't need actual elevators to do it, or Mount Olympus for that matter. It's an ensemble-driven show built for simple, creative staging.
The chorus represents the voice of the building via its employees. They're a quirky bunch full of dreams and complaints, inspired by Robert Longo's "Men in Cities" drawings of falling office workers. This would be a great opportunity for a choreographer.
It's a contemporary universe. In concept, the Three Fates should remind us of our mothers, sisters, co-workers.
Adam and Sarah met in the Dramatists Guild Fellows in 2006 and set out to make a musical out of her one-act play about the Fates. The plot was inspired by a New Yorker article about a man who got stuck in his office elevator for two days.
String is in search of a professional production.