Back to the 31st Annual Festival of New Musicals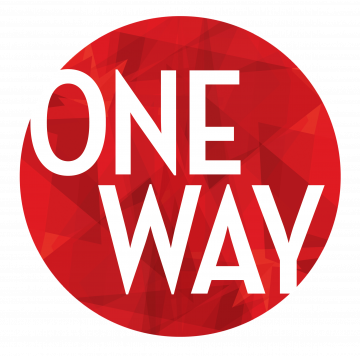 One Way
2019 Festival
Director
Arpita Mukherjee
Music Director
Simone Allen
Cast
Alan Ariano, Jenn Colella, Ellen Harvey, Liisi LaFontaine, Charlie Oh, Amanda Savan and Dustin Sullivan
Contact for Rights
Katie Gamelli, Abrams Artist Agency, katie.gamelli@abramsartistsagency.com, (646) 486-4600
---
Number of Acts: 1
Number of Principals (Male): 3
Number of Principals (Female): 4
Total Cast Size: 7
Orchestra Breakdown:
Two keyboards, four strings, one horn, one trumpet, one trombone, two winds (with doubling), drums, & percussion.
Genre & Style:
---
---
Synopsis
When Naomi becomes a finalist for the first one-way mission to Mars, she must choose: pursue her ambition or stay on Earth with the woman she loves. With a soaring, contemporary score, One Way is a moving portrait of how our choices affect those closest to us.
Development History
In July 2015, the Musical Theatre Factory selected us for a one-week residency, culminating in a reading of our first act. In August of 2015, we took part in a writing residency at Two River Theater in Red Bank, NJ. In May 2016, a reading of the show was presented at Playwrights Horizons, produced by the Musical Theatre Factory and directed by Kirsten Sanderson (First Daughter Suite). In 2017, the show was a Yale Institute for Music Theatre finalist. In August 2017 we took part in a weeklong residency at Rhinebeck Writers Retreat, and then presented thirty minutes of material in the "From Page To Stage" festival at The Other Place in London. In February 2018, the piece took part in the Johnny Mercer Foundation Writers Grove at Goodspeed Musicals.
5 Things You Should Know
One Way is inspired by current events. The company "Mars One" announced in 2013 that it would send four people on a one-way trip to Mars in hopes of eventually creating a permanent human settlement. (In reality, either NASA or SpaceX will probably get there first.)
Ben would totally go to Mars. Chris would cheer him on from Earth.
A recurring text in the show—sung and spoken—is a eulogy written for Amelia Earhart after her plane disappeared over the Pacific. It celebrates the misunderstood, "foolish" risks that people take for the things they believe in.
Next steps: we're open to all possibilities. Following NAMT, we'd love to partner with a producer or theatre to do a bit more development—solidifying a few minor character arcs and firming up the subplots—before moving onto a production.
A rocket doesn't have to take off on stage at the very end… but, come on, wouldn't that be super cool??
Excerpts