Back to the 32nd Annual Festival of New Musicals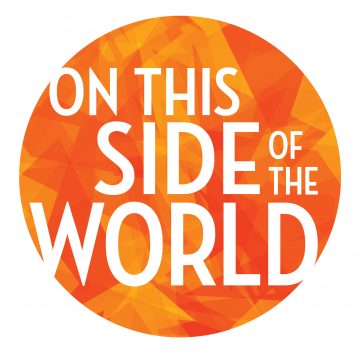 On This Side of the World
2020 Festival
Director
Noam Shapiro
Music Director
Steven Cuevas
Cast
Jaygee Macapugay, Diane Phelan, Michael Protacio, Vincent Rodriguez, Kay Trinidad and Marc de la Cruz
---
Number of Acts: 2
Number of Principals (Male): 3
Number of Principals (Female): 3
Total Cast Size: 6
Orchestra Breakdown:
Keyboard; guitar (acoustic / electric); bass (upright / electric); drums / percussion; cello / guitar (electric)
Casting Notes:
All actors must have an Asian-American ethnic background.
Genre & Style:
---
---
Synopsis
Stories of overseas workers, young lovers and gossipy church ladies. Snapshots of undocumented immigrants, millennial princesses and first-generation Americans. In On This Side of the World, six actors give voice to Filipino immigrants navigating old lives and new beginnings, as a one-way ticket sends them on a journey eight-thousand miles from home.
Development History
On This Side of the World was conceived by Tiról at NYU Tisch's Graduate Musical Theatre Writing program, further developed at Musical Theater Factory's POC Roundtable, and presented at both NAMT's Songwriter's Cabaret and Joe's Pub. Tiról and Shapiro began collaborating on On This Side of the World in 2018 as Resident Artists at Access Theater. In 2019, Three Hares produced a workshop production of On This Side of the World at Access Theater with support from the Lower Manhattan Cultural Council. In 2020, a revised version of the show was presented at Prospect Theater Co.'s IGNITE Concert Series.
Festival Successes
Collaborative productions at Diversonary Theatre (CA) and East West Players (CA). Awarded Frank Young Fund for New Musicals Grant. New York Theatre Barn's virtual New Works Series, 2021. Reading and development at Musical Theatre West in Long Beach, California, 2021. Workshop at East West Players in Los Angeles, California, 2022.
5 Things You Should Know
Thanks to American colonial influences, modern Philippine music sounds just like American pop music. That's why, on the surface, On This Side of the World sounds a lot like contemporary American music. But a closer listen reveals subtle yet unmistakable Filipino details: strains of the Philippine national anthem; the minor-key waltzes of 70's church music; the idyllic strumming of a folk guitar; and the relentless drumming of the Filipino fiesta.
There are approximately 4.1 million Filipinos in the United States, including 2.2 million "overseas foreign workers" on visas, and Filipinos make up roughly 4.5% of America's 44.5 million immigrant population. The largest Filipino populations in the US are located in California, Hawaii, Texas, Illinois, New York, and Nevada. We hope to bring On This Side of the World to these states and to any community that is committed to putting new American stories on stage.
On This Side of the World presents a case for the power of the song cycle form. Each of the 20 songs in On This Side of the World is a psychologically complex, deeply personal, and emotionally satisfying story. The score features a vibrant mix of styles and tones, from torch songs to bubblegum pop, romantic ballads to power anthems, mini-operetta to burlesque, that allows each actor to play comedy and drama—adding up to a full evening of theater.
In her review of On This Side of the World in Theatre is Easy, critic Maria Paz Alegre wrote, "On This Side of the World may play best with immigrant audiences, but the themes of separation, love, and perseverance are relatable even to those who have never set foot outside of their home country. The song cycle underscores how each experience is wholly unique, so that each song begins to feel like a love letter to an individual American dream."
According to the Asian American Performers Action Coalition, up until 2011, Asian American performers represented less than 3% of who was cast across all New York City stages and less than 1% of who was on Broadway. In the past 10 seasons, Asian representation has only hit above 4% three times. Through its 28 characters played by 6 actors, On This Side of the World gives the Asian American theater community a whole new set of stories to tell.
Excerpts