Back to the 25th Annual Festival of New Musicals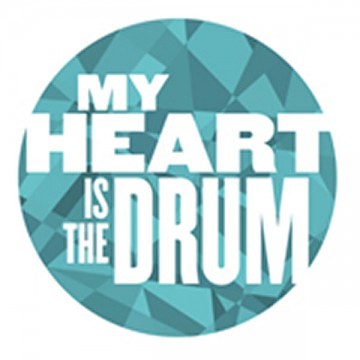 My Heart Is The Drum
2013 Festival
Director
Schele Williams
Cast
Natalie Venetia Belcon, Krystal Joy Brown, Rebecca Covington, Mel Johnson, Crystal Joy, Nicole Lewis, Jarran Muse, John Eric Parker, Saycon Sengbloh, Danielle Thomas, Donald Webber and Tommar Wilson
Contact for Rights
Phillip Palmer palmer.phillip@gmail.com / 202.642.4777
---
Number of Acts: 2
Number of Principals (Male): 1
Number of Principals (Female): 2
Preferred Ensemble Size: 12
Total Cast Size: 15
Orchestra Breakdown:
1 Flute, 1 Clarinet, 1 Trumpet, 1 French Horn, 1 Trombone, 1 Violin, 1 Cello, 3 percussion, 2 Keyboards
Genre & Style:
---
---
Synopsis
When Efua Kuti is pulled from school and forced to marry, she flees her village in Ghana to pursue her dream: a college education. Guided by the spirit of her grandmother, she confronts life-threatening dangers, and in doing so, discovers her true strength. A joyous tale of modern Africa with driving rhythms and rich vocal harmonies, this big, coming-of-age musical celebrates the promise within us all.
My Heart Is the Drum won over the committee with its African-influenced score and its deeply emotional story of oppression and love. Dealing with difficult issues of sexual exploitation, it also manages to provide hope and a richly beautiful score.

- Festival Committee
Development History
This will be the first public presentation of My Heart Is the Drum. The idea for the show was born out of Phillip Palmer's trips to South Africa and Ghana in 2004-2005. Some of the book and songs were developed at the BMI Lehman Engel Musical Theatre Workshop, where Jennie Redling received the Jerry Harrington Award for Creative Excellence for her work on Drum. The authors produced a private reading of Act I in 2010.
Festival Successes
Workshop and production at Kent State University (OH) in 2015. Reading at The Village Theatre (WA) Festival and residency at Goodspeed Musicals Johnny Mercer Writers Grove in 2014. World premiere at The Village Theatre (WA) in 2015-2016. Writers received the Fred Ebb Award for their music and lyrics. Invitation only reading at the York Theatre in summer 2016.
5 Things You Should Know
My Heart Is the Drum pulses with high-energy music and the otherworldly presence of ancestor spirits, both of which evoke the traditions of West and Southern Africa and offer opportunities for bold theatricality in design and choreography.
Phillip Palmer, the show's composer, has devoted five years to humanitarian work in Haiti and several African countries including Ghana, where he immersed himself in the study of the syncopated rhythms of traditional drumming and singing.
My Heart Is the Drum tackles global women's issues that Hillary Clinton calls "the unfinished business of the 21st century" with writers who have first-hand experience; Phillip worked as a volunteer at an AIDS counseling center in South Africa and bookwriter Jennie Redling is a certified rape crisis/sexual assault counselor.
My Heart Is the Drum is also a love story, told with warmth and humor, and Efua Kuti is a spirited young heroine in the tradition of The Color Purple and Sarafina.
The My Heart Is the Drum writing team is excited to find theaters/producers who will share their passion for this material and help develop it, through readings and workshops, on to production.
Excerpts