Home » Musicals »
Back to the 35th Annual Festival of New Musicals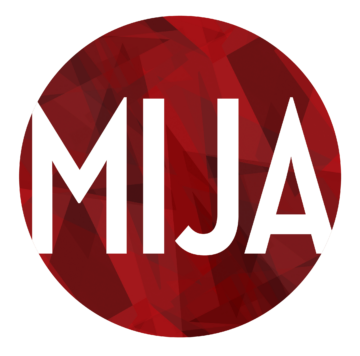 Mija
2023 Festival
Director
Rebecca Aparicio
Music Director
Kurt Crowley
Contact for Rights
For more info contact: mijamusical@gmail.com
---
Number of Acts: 2
Number of Principals (Male): 1
Number of Principals (Female): 3
Preferred Ensemble Size: 16
Total Cast Size: 20
Orchestra Breakdown:
Cello, 1 Reed: (Saxes, cane and bone flutes, different types of whistles) 2 Trumpets, 2 Keyboards, Bass: (Electric & Acoustic) Guitar: (Acoustic, Electric, Tres) 2 Percussionists: Kit, Triangle, Metal Guiro, Timbales, Maracas, Shakers, Wood Blocks, Roto-Toms, Bongos, Congas, Surdo, Floor Tom, Timbales, Djembe, Concert Bass Drum, Cajón, Mayan wooden drums, Cymbals
Casting Notes:
Careful consideration should be given when casting the majority of the ENSEMBLE to be bilingual actors of Latin American descent. It is the writer's intention that the roles of LUISA, GABRIELA, MISHEL, JAVIER, AZURA y ENFERMERA LITZY are played by Latine or Hispanic individuals. Several ENSEMBLE members should be strong Salsa dancers.
Genre & Style:
---
---
Synopsis
Inspired by a true story, Mija is a new bilingual musical about survival, identity and the complexity of family, following characters between continents, decades, and across generations. When Luisa leaves behind her sheltered life in the U.S. for Guatemala, she's blindsided by a life-threatening pregnancy. In Oregon, Gabriela aches for grown-up life to start, but first she seeks to uncover secrets the adults around her deny.
Development History
Since 2017, Mija has had eight developmental readings in Oregon, LA and New York. Most recently Mija was selected for a table reading with the Latiné Musical Theater Lab, and was a semifinalist for Eugene O'Neill Theatre Center's (NMTC) 2023. In 2021, Mija, then titled Milagro, was presented in a concert format twice before live audiences at The Shedd Institute in Eugene, OR. In July 2022, the show had its first staged reading at Oregon Contemporary Theatre with a cast of 19 before an invite-only audience. In early 2023, Mija had a developmental reading in Los Angeles, at Studio (Teatro) Luna with a primarily Guatemalan cast.
5 Things You Should Know
Mija is inspired by real events and people. In 2016, Evynne sat on her back porch with a woman whose daughter she had directed in several local shows. As the conversation moved from theatre to family, the woman opened up about her incredible journey into motherhood and her life in Guatemala, and the seed was planted! Mija was inspired by the resilience of this woman, her daughter, and friends who helped them along the way. As we developed the show, our team mined our own personal experiences, to further enrich our characters.
Mija isn't your typical bilingual musical. Set in Antigua, Guatemala and Oregon, USA, Mija is a story about bilingualism itself. Whether speaking in Spanish or English, in every scene characters are navigating two languages in which they are not equally proficient. Becoming bilingual requires curiosity and lots of humility, and we want to celebrate that process in Mija.
Mija has an all-female identifying creative team. The word mija is a contraction of two Spanish words: Mi (my) and hija (daughter). While half of our team have children and half do not, all of us are daughters.
Mija shines a deserved spotlight on Latinas. Rebecca is a U.S.-born Latina, and Gaby was born and raised in Guatemala. Our show features an array of beautiful, bold, complex Latinas, and we're excited to share them with the world. ¡Ala gran púchica! It's about time!
Mija's composer–librettists are touring singer-songwriters.
Anna and Gaby are brand-new to musical theater, and we love them for it! They're experts at captivating audiences, and they've infused Mija with the unique pop sensibilities they've each perfected over decades, one gig at a time.
Excerpts