Back to the 32nd Annual Festival of New Musicals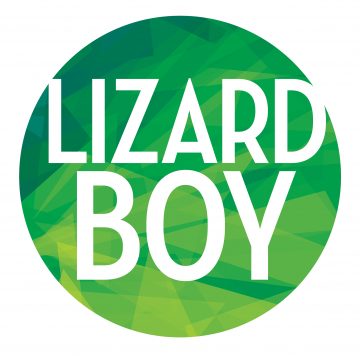 Lizard Boy
2020 Festival
Director
Brandon Ivie
Music Director
Steven Tran
Cast
William A. Williams and Kirsten deLohr Helland
---
Number of Acts: 1
Number of Principals (Male): 2
Number of Principals (Female): 1
Total Cast Size: 3
Orchestra Breakdown:
TREVOR plays cello, guitar, ukulele; CARY plays guitar, piano; SIREN plays piano, guitar, percussion
Casting Notes:
TREVOR should be played by a man of color. CARY and SIREN can be any race, but the casting of actors of color is strongly encouraged.
Genre & Style:
---
---
Synopsis
Trevor feels like a freak – which is not helped by the green lizard skin he grew after a bizarre childhood accident. When one fateful night sets him on a journey of mythic proportions, Trevor must decide if he'll become the hero of his own story in this thrillingly original musical.
Development History
Commissioned by Jerry Manning at Seattle Rep in January, 2011.
Workshop: The New Play Festival at Seattle Rep (directed by Jerry Manning), January, 2013.
Workshop: Seattle Rep (directed by Brandon Ivie), August, 2014 and December, 2014.
World Premiere Production: Seattle Rep, 2015.
Original Cast Album: Recorded 2015 at Spaghetti Fire Productions (Mastered by Panic Studios). Released 2015, Audiophile Studios/Nyhuis Creative. Available on Apple Music, Spotify, and Amazon.
Industry Reading: NYC, 2016.
Production: Diversionary Theatre, 2016.
Industry Reading: NYC, 2016 (Creative Endeavor Office).
Workshop: NYC, 2017 (WestBeth Entertainment and Creative Endeavor Office).
Workshop: Seattle, 2018 (WestBeth Entertainment and STG Presents).
Festival Successes
Production at TheatreWorks Silicon Valley (CA) October 2021. One hour version of the show at the Hope Mill Theatre in Manchester, UK, July 2022. Edinburgh Fringe Festival, August 2022. The Know Theatre of Cincinnati, December 2022. NYC Premiere at Theater Row with Prospect Theater, July 2023.
5 Things You Should Know
Where Did Lizard Boy Come From? Lizard Boywas originally commissioned by Seattle Rep in 2012 and premiered there in 2015. In 2016, the Lizards basked in the San Diego sunshine at Diversionary Theatre for a second production. Our original cast album is available wherever you stream your music!
Why a Lizard Boy? I created the lead character Trevor while imagining a queer, Filipino superhero whose queerness and race are not at the core of his trauma. Instead, his deep insecurity is his lizard scales, which he learns may even be his greatest power. While on the surface Lizard Boy is a superhero myth, underneath the green scaly skin it's a story of being an outsider.
Only 3 actors? For all the epic turns this story takes, we tell it on a very small scale with only three actor-musicians! Every note of music and every sound you hear is made by the actors—with the exception of one huge, mythical, secret sound at the very end, but you really think I'd spoil it? No way!
Lizards Around the World! While we've only had two regional productions on the west coast, our cast album has spread Lizard love all over the freakin' planet, including Ireland, Australia, the Netherlands, and the Philippines! My favorite thing we've seen in the last couple of years is a social media surge of Lizard Boy fan art, cosplay and song covers! #LizardBoy!
What's Next for the Lizards? We're looking for partners for a commercial production in New York and beyond. This musical was created for the stage but we'd also love to explore Lizard Boy as a live-action film, an animated film, a graphic novel, a TYA novel and more!
Excerpts