Back to the 31st Annual Festival of New Musicals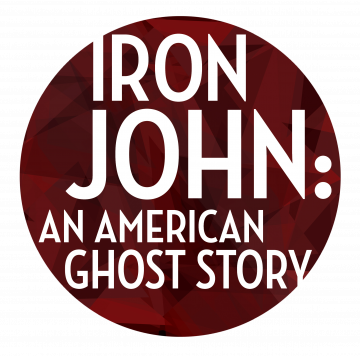 Iron John: An American Ghost Story
2019 Festival
Director
Jonathan McCrory
Cast
Kyle Decker, Nicolas Dromard, Grace Field, Deon'te Goodman, Andrew Humann, Chike Johnson, Julia Murney, Veronica Otim, Christian Thompson and Cathryn Wake
Contact for Rights
Max Grossman, Agent / Literary Division, 646.461.9372, max.grossman@abramsartistsagency.com
---
Number of Acts: 2
Number of Principals (Male): 4
Number of Principals (Female): 2
Preferred Ensemble Size: 12
Total Cast Size: 18
Genre & Style:
---
---
Synopsis
Welcome to the little Southern town of Good, Alabama. It's wild, woodsy, down-home…and very, very haunted. 100 years ago, a love triangle ended in an act of racist violence that seems to repeat in every generation—until now. This dark and lyrical tale pits good old-fashioned American denial against the redemptive power of facing your truth.
Development History
Iron John was first performed as a 29-hour reading at the Graduate Musical Theatre Writing Program (NYU) in May 2018 (John Dias, director; Daniel Sefik, music direction). In December 2018, the show received a staged workshop production by Tisch Department of Drama's New Studio on Broadway and Collaborative Development and Production (Kent Thompson, director; Byron Easley, choreography). Iron John will also be featured in the New Works Festival at TheatreWorks Silicon Valley this August 2019.
Festival Successes
Irish Arts Center NY residency/reading in early 2023.
5 Things You Should Know
Iron John is loosely based on a folk tale best known in Germany as Der Eisenhans ("Iron Hans"), the story of the Wild Man of the Woods and the Little Prince who befriends him. It is probably best known in the US for having inspired Robert Bly's Iron John: A Book About Men, which launched the "mythopoetic men's movement" of the late 80s/early 90s.
While Iron John moves swiftly through many locations in the fictional Southern town of Good, the piece can and has been staged effectively with minimal set design and the use of lighting, sound and movement to evoke the sense of place.
Iron John contains three storylines that intertwine over a period of 100 years—one set in 1915 and two (parents and children) set in 2015. We begin with the children and unspool the mystery of the past over the course of the show. The first act (i.e., most of what you'll see at the Festival) takes place in 2015. In the second act, the past intrudes more and more until it answers our central question, "How did we get here?"
Iron John is a ghost story in several senses. Our characters are haunted by the dead, by those they would like to forget, and by history they both know and don't know. The doubling of Annie/Myrtle, Ron/Cat, and John/Iron John is an intentional, essential part of our storytelling; it's an illustration of the cyclical nature of history and how we are not just who we are, but who we were.
Iron John is ready for production. Over the course of several developmental processes (29-hour reading in May 2018; a staged workshop at NYU w/student performers from NSB in Dec 2018; two weeks at the TheatreWorks Silicon Valley's New Works Festival in Aug 2019, and now the NAMT Festival), we have rewritten and adjusted the show and feel that we now have learned as much as we can without seeing it on its feet with movement and design elements in place.
Excerpts