Back to the 31st Annual Festival of New Musicals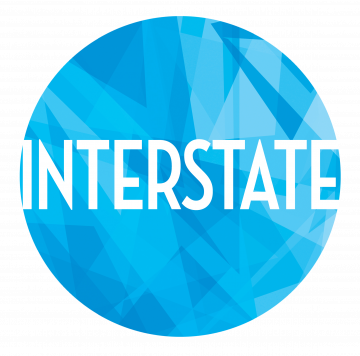 Interstate
2019 Festival
Director
Jesca Prudencio
Music Director
Anessa Marie
Cast
Emy Coligado, Jin Ha, Danny Harris Kornfeld, Diana Oh, Sushma Saha, Diamond Essence White, Gianna Yanelli and Marc de la Cruz
Contact for Rights
Kit Yan, (808) 741-0700, kit@kityanpoet.com Melissa Li, (617) 818-0418, melissa@melissali.com
Representatives: Kate Pines & Di Glazer, ICM Partners kpines@icmpartners.com, (212) 556-6805
---
Number of Acts: 2
Preferred Ensemble Size: 8
Total Cast Size: 8
Orchestra Breakdown:
5-piece band (two keyboards, bass guitar, and drums); one actor will play the acoustic guitar
Casting Notes:
Our three leads are 1) an East Asian transgender man (Dash) who must be played by a transgender, gender non-confirming, non-binary, or gender questioning individual, 2) a South Asian transgender teenage boy (Henry) who has not started taking testosterone, and must be played by a gender-non conforming, transgender, non-binary, or gender questioning individual, and 3) an East Asian lesbian (Adrian) who may be played by a cisgender woman. ALL ROLES can be played by transgender, non-binary, gender non-conforming, and gender questioning individuals regardless of the role.
Genre & Style:
Drama featuring trans and queer young adults
---
---
Synopsis
Interstate is an Asian-American road trip musical about Dash, a transgender spoken word performer who embarks on his first national tour with his best friend Adrian, a lesbian singer-songwriter. Their political and personal music inspires Henry, a trans teenage blogger living in a small town in Kentucky, to make a series of life-changing decisions. A parallel story about two trans people at different stages of their lives, the musical explores love, family and masculinity in the age of social media.
Development History
Interstate is a semi-autobiographical show conceived in 2012 by Melissa Li and Kit Yan. After participating in terraNOVA Collective's Groundworks Residency at the IRT, a staged-reading of the first full draft was presented at Dixon Place's HOT! Festival in July 2013. The following year, a closed two-week workshop was held at Project Reach followed by a 29-hour reading was held in March 2016 for industry members. In March 2018, Interstate participated in Musical Theatre Factory's 10-day Developmental Residency, and later that summer, Interstate had its first full workshop production with a sold-out and extended run at the New York Musical Festival (NYMF dir. Jessi D. Hill) where it won awards for Outstanding Lyrics, Special Citation for Representation and Inclusion, and more. After NYMF, the script was further developed at the Dramatists Guild Foundation Fellowship, Johnny Mercer Grove at Goodspeed Musicals and MacDowell. Interstate will have residency at the Weston Playhouse in August 2019 followed by a production at Mixed Blood Theatre in Minneapolis in Spring 2020 directed by Jesca Prudencio.
Festival Successes
Played an abbreviated run (due to COVID-19) at Mixed Blood Theatre (MN) in March 2020. Production rescheduled for June 2022. East West Players Production, June 2022
5 Things You Should Know
Interstate is based on the true story of Kit and Melissa's band Good Asian Drivers, which was active from 2008-2010. They went on two national tours, visited 32 states, released an album and met countless numbers of Queer Asian artists, activists and young people, on which the show's character Henry is based. The music they performed is the same blend of slam poetry and folk/pop-rock featured in the musical.
After a sold-out and extended run, Interstate took home a number of awards at the 2018 New York Musical Festival, including Outstanding Lyrics, a Special Citation for Representation and Inclusion, and three individual performance awards. Similar to the events in the show, young fans discovered the musical through social media and travelled from Boston, New Jersey, Pennsylvania and even Florida to attend.
Interstate will have its first production at Mixed Blood Theatre from March 6-29, 2020. It is the hope and intention of the writers to continue to engage the communities for which this play was written by presenting it at regional theaters around the country, bringing it to Broadway, and eventually licensing the material so that the musical could reach young people all over the country and touch the lives of every "Henry" in the world.
Kit and Melissa are the recent recipients of the inaugural 2019 Vivace Award from the Bret Adams and Paul Reisch Foundation. This is an unrestricted $30,000 award granted to a musical theater individual or team working on "visionary new work" that makes people want to "get up and dance."
Over the course of its seven-year developmental history, each reading, workshop and production has been made possible by the contributions of talented transgender/non-binary people, Queer people, people of color, and women both onstage and behind the scenes. The goal for every single production of Interstate is to be able to create a safe and unique space for a diverse community of cast, creatives and production team members to shine. The musical has proven that not only is this show very much "castable," it gives transgender/non-binary people a platform to create beautiful and important art.
Excerpts