Home » Musicals »
Back to the 23rd Annual Festival of New Musicals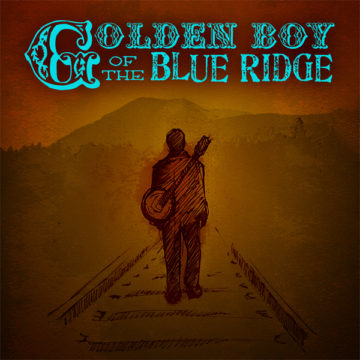 Golden Boy Of The Blue Ridge
2011 Festival
Director
Gordon Greenberg
Music Director
Eli Zoller
Cast
Kenneth Cavett, Joanna Glushak, Anika Larsen, Kyle Dean Massey, Spencer Moses and Dan Sharkey
---
Number of Acts: 2
Number of Principals (Male): 4
Number of Principals (Female): 2
Preferred Ensemble Size: 4
Total Cast Size: 10
Orchestra Breakdown:
guitars, mandolin, fiddle, bass
Genre & Style:
---
---
Synopsis
A pitch-dark comedy with the kick of moonshine, Golden Boy of the Blue Ridge transplants J.M. Synge's classic The Playboy of the Western World to 1930s Appalachia. Bluegrass music and backwoods mayhem abound in this coming-of-age story about a slapdash murder, a whirlwind romance, and a most unlikely hero.
Development History
Golden Boy of the Blue Ridge was originally developed and produced by the Prospect Theater Company of New York City. A developmental reading of the first act was held at the Hudson Guild Theater in September 2008. Subsequently, a full production was mounted at 59E59 Theatres in May 2009.
Festival Successes
Full production at Cumberland County Playhouse (TN) in 2012 and Motlow College in 2014.
5 Things You Should Know
As in the original play, the language is written in heavy dialect. This is not intended as caricature. The characters are colorful, but never cartoonish.
And despite some outrageous plot twists, the tone of the piece is meant to be darkly comic, rather than broadly campy. We aspire to the kind of black humor found in the plays of Martin McDonaugh
The show was written for 11 performers, cast and band included. Four performers double as both musicians and ensemble members in the cast.
Golden Boy's premiere at 59E59 Theatres was hailed by the New York Times as "highly entertaining" with an unlikely blend of smart, dark comedy and foot-stomping country music.
An original cast recording was released in June 2010 and is available on iTunes.