Home » Musicals »
Back to the 35th Annual Festival of New Musicals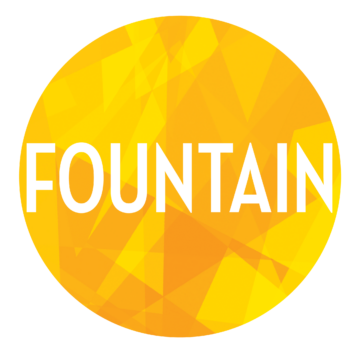 Fountain
2023 Festival
Director
Leora Morris
Music Director
Patrick Sulken
Contact for Rights
Gretchen Burke and Max Grossman | A3 Artists Agency | gretchen.burke@a3artistsagency.com max.grossman@a3artistsagency.com 646-486-4600
---
Number of Acts: 2
Number of Principals (Male): 3
Number of Principals (Female): 3
Preferred Ensemble Size: 4
Total Cast Size: 11
Orchestra Breakdown:
Piano, Guitar, Bass, Percussion, Cello (+ 1 Brass, 1 Woodwind)
Casting Notes:
The ensemble count is flexible and could scale up or down depending on the type of production.
Genre & Style:
---
---
Synopsis
When her grandfather's memory begins to fade, twelve-year-old Andi must brave a looming hurricane and embark on a perilous odyssey through the oddities of Florida in search of the one thing that might save him: the Fountain of Youth. A raucous folk-rock celebration of the healing power of family folklore, Fountain looks at love and loss through the eyes of a child—and encourages us all to find the wonder in the weird.
Development History
Fountain has received residencies through New Victory LabWorks, Musical Theatre Factory, Barn Arts and the O'Neill Theater Center's Incubator program. It has been a recipient of the inaugural 2023 Pipeline Arts Foundation Award, Honorable Mention for the 2023 Relentless Award, and winner of Asolo Repertory Theatre's "Ground Floor: Making Musicals" series in 2020, which culminated in a 29-hour reading there in 2022. Most recently, Fountain was one of three new musicals presented at the O'Neill's 2023 National Music Theater Conference (NMTC).
5 Things You Should Know
As kids, we were inspired by stories of young protagonists finding wonder in the weirdness of ordinary life. These stories continue to move us, no matter how old we get. As writers, we aim to create shows that speak to multi-generational audiences, bring warmth to weighty themes, and encourage conversation as much as they inspire awe.
With Fountain, we want to bring a true adventure to the stage; one that uses the conventions of the genre to explore the ways in which families process grief and change, as well as what it means to understand and come to terms with loss at a young age.
Psychics and mediums in Cassadaga? Wintering circusfolk in Gibsonton? Mermaids performing synchronized routines in Weeki Wachee Springs? It's all real! Andi's journey to the Everglades takes her through some of our favorite Floridian roadside attractions.
We are currently seeking opportunities for a workshop or production where we can finally explore the theatricality of the piece on its feet. We hope to embrace the whimsy and magic of tall tales and uncover imaginative solutions for portraying the seemingly impossible.
We write book, music and lyrics together, usually in the same room! We love pitching melodies, lyrics and jokes to one another in real time. While we hope our shows are a seamless blend of our sensibilities, it's usually safe to assume Jared wrote the funny stuff and Chris wrote the sad stuff.
Excerpts