Home » Musicals »
Back to the 35th Annual Festival of New Musicals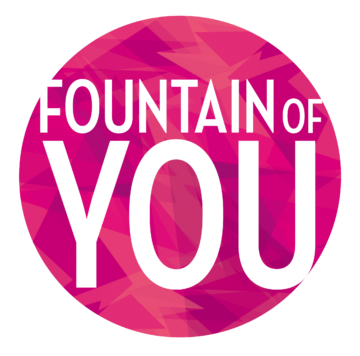 Fountain of You
2023 Festival
Director
Catie Davis
Music Director
Jesse Kissel
---
Number of Acts: 1
Number of Principals (Male): 1
Number of Principals (Female): 2
Preferred Ensemble Size: 3
Total Cast Size: 6
Orchestra Breakdown:
Piano/MD, Violin, Cello, Electric Guitar/Electric Bass, Drums
Casting Notes:
All members of the ensemble should be played by female-identifying actors
Genre & Style:
---
---
Synopsis
When a thirty-something actress is suddenly aged out of the industry, she undergoes an unconventional spa procedure to get her old life back. But it sets her on a whole new path to achieve true power and equality… at a cost. Fountain of You is an irreverently funny take on our preoccupation with youth, beauty, and the patriarchal system underlying it all.
Development History
Fountain of You had its first reading in October, 2019 at Manhattan Theatre Club Studios, with support from The Z Theater in Virginia, the Millay Colony, and FairGame. This was followed by a 29-hour reading in November 2021 at Open Jar Studios with support from The Z Theater, and a 29-hour reading in February 2022 with support from Theater Now New York. The show also had a staged workshop in March 2022 at The Z Theater in Virginia, and live concert in September 2022 at Green Room 42.
5 Things You Should Know
We have been writing together as a team since we met in the BMI workshop. We were
drawn to each other's backgrounds outside of musical theatre. Tasha has an MFA in playwriting
and Faye has a DMA in classical composition – and our shared belief that laughter and music are the best ways to shift perspectives and make change.
We wanted to write a show about everything that infuriates us as women living in our
world, and explore that in an irreverent dark comedy. The show takes the audience on a wildly
fun ride that encourages them to see systems of inequity in our world and laugh together at the
ridiculousness of it all.
Fountain of You has many roles for women, who get to play characters that are complicated and funny and behave badly. The main character Kristen is a powerhouse role, vocally, dramatically, and comedically – and she goes on a very big journey over the course of the show. All of the (many) male characters are played by a single actor.
Our writing process is extremely collaborative and we love to write in the same room,
coming up with ideas together and tightly interweaving music and words. We wrote most of
Fountain of You at different artist residencies where we were able to sit together at pianos in the woods, writing songs and making each other laugh. (Thank you VCCA, Millay, Bethany Arts and Barrington Stage Company!)
The show has a lot of blood in it. (Stage blood – we're not monsters.)
Excerpts