Home » Musicals »
Back to the 35th Annual Festival of New Musicals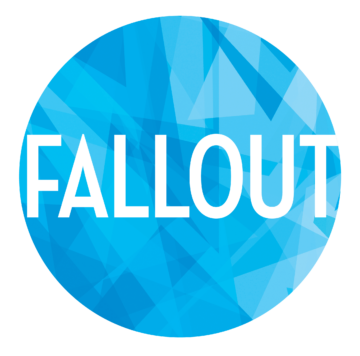 Fallout
2023 Festival
Director
Dev Bondarin
Music Director
Andrea Grody
Contact for Rights
Jonathan Mills, Paradigm Agency: 212-897-6400 jmills@paradigmagency.com | David Goldsmith: 310-272-6385 davelyrics@mac.com | Dmitry Koltunov: 516-532-7721 dkoltunov@gmail.com
---
Number of Acts: 2
Number of Principals (Male): 4
Number of Principals (Female): 4
Preferred Ensemble Size: 10
Total Cast Size: 18
Orchestra Breakdown:
Piano, keyboards, violin, bass, electric guitar, specialty acoustic guitar, drums, percussion, winds 1, winds 2, etc.
Casting Notes:
Fallout has 18 speaking roles, including two ideally for children (8 and 12 years old), and an ensemble that serve in various capacities. However, minimum requirements are for 8 dedicated principal roles, and the rest can be multi-tracked, for a total minimum possibility of 13 actors (though 15 would be more desirable).
Genre & Style:
A Ukrainian-American folk-rock-fusion family dramedy
---
---
Synopsis
A family of Ukrainian immigrants flees anti-Semitism of Soviet Russia in the aftermath of Chernobyl to settle in Brighton Beach, where the son grows up to pursue the burgeoning tech world of the early 2000s in this new American musical inspired by the life of its composer/lyricst Dmitry Koltunov; book by Motown's David Goldsmith.
Development History
The musical now entitled Fallout began in 2017 as "Nasha America," as part of a two-week incubator at University of Cincinnati's College Conservatory of Music musical theatre department. The show held multiple NYC readings and workshops throughout 2018 and 2019 followed by a period of extended research during COVID. We grew the specificity of the show with deep ethnographic research into our two communities: Brighton Beach immigrants from Soviet Russia and Startup founders. These revisions led to a set of smaller workshops of the show and the title change to Fallout. Further revisions culminated in a concert/formal workshop in October of 2022, prior to submission to NAMT.
5 Things You Should Know
Who are Dmitry and David? Dmitry Koltunov (Music & Lyrics) is a Ukrainian born singer-songwriter living in New York City. His family immigrated from Kyiv to America in 1989 as Jewish refugees. Dmitry grew up in the Soviet Union where his parents were a big part of a songwriter community named The Bards, so he was exposed at an early age to a culture of songwriters and songwriting as a particular kind of craft. Dmitry spent a decade playing with a band in the NY indie music scene and fell in love with musical theater along the way. He's a lyricist and composer by night, and a tech startup founder by day; all these experiences and influences have informed the story of Fallout. David Goldsmith (Book) has worked as a music theatre and film bookwriter and songwriter for over 40 years, from Motown the Musical on Broadway to "Descendants 3" for Disney.
How did they meet? Dmitry and David were set up on a creative blind date by a producer who liked David's bookwriting and Dmitry's songwriting. Over coffee and bagels, Dmitry talked to David about his life as a Ukrainian immigrant and his journey to become a tech entrepreneur, and David said, "now THAT'S a musical! Let's write that."
What's the story about? Fallout is a story about a family of Ukrainian Jews. A family that flees the anti-Semitism of the Soviet Union in the aftermath of Chernobyl to settle in Brighton Beach, New York in the early 90s. We follow Yasha, the younger son, as he struggles to rescue his family from financial ruin during the tech boom of the early 2000s into the financial collapse of Lehman Bros in 2007. The story spans 30 years and has a musical language of everything from Rock, to Hip-Hop, to Soviet Bard, to traditional American musical theater.
What's David's connection to the story? David grew up culturally Jewish in the American Midwest, only vaguely aware of his Russian-Jewish roots on both sides. While he was completing the book and lyrics to Masada 1942, another musical about a family of Russian Jewish actors (this time in the Warsaw ghetto) for the National Theatre of Israel in Tel Aviv, he met Dmitry. Their creating of the story of Fallout, which traced a different, later chapter in the Russian Jewish story (through the 80s and beyond), further deepened his connection to his own ancestral history.
What is the Soviet Jewry Movement? The story, inspired by the Koltunov family's experience of coming to America in the late 80s as a part of the Soviet Jewry movement. It is not a well known event, but this was the largest peacetime displacement of people in the last hundred years. 2 million Jews fled the Soviet Union because of anti-Semitism and came to the US and Israel; there, they started companies such as Google and WhatsApp. Fallout covers a history of a people that hasn't yet been told.
Excerpts