Back to the 23rd Annual Festival of New Musicals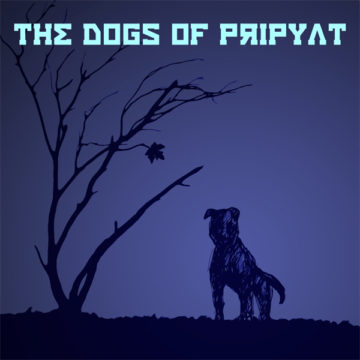 The Dogs Of Pripyat
2011 Festival
Director
Peter Flynn
Music Director
Brad Haak
Cast
Alex Brightman, Kerry Butler, Chris Hoch, Gwen Hollander, Eliseo Roman, William Ryall and Kate Shindle
---
Number of Acts: 2
Number of Principals (Male): 5
Number of Principals (Female): 5
Total Cast Size: 10
Orchestra Breakdown:
piano, strings, percussion
Genre & Style:
---
---
Synopsis
USSR, 1986. As all humans are evacuated from Chernobyl, their pets are left behind to fend for themselves. This is the story of those animals. Boychik is a gentle mutt who pines for his masters' return. But when a corrupt Rottweiler takes control, Boychik learns how to hunt, kill and ultimately form a new kind of family. Based on true events, The Dogs of Pripyat asks what it means to be a family, a friend, and, ultimately, what it means to be a dog in our increasingly frightening post-Katrina, post-Fukushima world. It's a story about hope and survival when they seem least possible.
Development History
The Dogs of Pripyat began as a play by Leah Napolin. Jill and Aron began work on the musical adaptation in the BMI workshop, where they each won a Jerry Harrington Award. Material from the show has been showcased at the Manhattan Theatre Club, Musical Mondays, and a master class led by Stephen Schwartz. The show was developed further in the Dramatists Guild Fellowship program led by Stephen Flaherty and Lynn Ahrens. The Dogs of Pripyat won the Weston Playhouse New Musical Theatre Award, which included a concert at the Weston Playhouse and a demo produced by Kurt Deutch and Sh-K-Boom Records.
Festival Successes
Reading at Goodspeed Musicals (CT) and developmental production at University of Miami (FL) in 2012. Industry reading in NYC in 2013. Live at The Green Room 42, March 2020.
5 Things You Should Know
This is the story of the dogs left behind in Pripyat after the Chernobyl meltdown.
The show is for adults; it's not cutesy and cartoony. It gets darker as the dogs become more wild. Still, we do hope to highlight that it is a show about hope and survival–not death and demise.
It is based on true events. The dogs in our show don't die of radiation poisoning. Many animals truly did survive and learn how to adapt. The gigantic catfish was REAL.
Paralleling the story of the dogs is the story of two human peasants who defy government orders and stay in Pripyat. They become a family with our protagonist, Boychik, at the end of the show.
The show is in its infancy, having been developed and mentored in several professional workshops. It has yet to have a complete public reading but there is a full score and draft.