Home » Musicals »
Back to the 23rd Annual Festival of New Musicals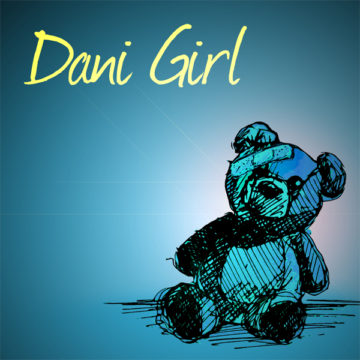 Dani Girl
2011 Festival
Director
Scott Schwartz
Music Director
Vadim Feichtner
Cast
River Alexander, Rozi Baker, Chris Hoch and Kate Shindle
Contact for Rights
Samuel French
---
Number of Acts: 2
Number of Principals (Male): 2
Number of Principals (Female): 2
Total Cast Size: 4
Orchestra Breakdown:
Piano
Genre & Style:
---
---
Synopsis
Dani Girl is the inspiring and humorous story of a young girl's battle with a life-threatening disease. Far from sitting back and accepting her condition, Dani transforms her struggle into a fantastical adventure. Together with her teddy bear, imaginary guardian angel, and movie-obsessed hospital roommate, she battles a personified Cancer across the realms of fantasy and reality as she attempts to get her beloved hair back. Told from a child's perspective, this provocative musical explores the universal themes of life in the face of death, hope in the face of despair, and the indomitable power of imagination.
Development History
Originally workshopped at Carnegie Mellon University, Dani Girl has since been developed at American Conservatory Theatre, the Kennedy Center, the ASCAP/Disney Workshop, Penn State University, Millikin University, and CAP21. The show received its world premiere at Canada's Talk is Free Theatre, where it will be remounted for a Toronto run in early 2012. Additional productions have been seen in Australia, Great Britain, and Dallas.  Dani Girl was the recipient of the 2008 KC/ACTF Musical Theatre Award.
Festival Successes
Full production at Talk is Free Theatre and Show One Productions (ON) in 2011, remounted in 2012 Reading at The Human Race Theatre Company (OH) in 2012. Writing team received writing residencies at Goodspeed Musicals (CT), Trinity Repertory Company (RI) and The 5th Avenue Theatre (WA) in 2012; full production at Exit Pursued by Bear (NY) in 2013. Full production at The Spirit of Broadway Theater (CT) in 2013. Production at Aurora Theatre (GA) in 2016. Licensed by Samuel French.
5 Things You Should Know
Dani Girl is an original, unexpected, and often humorous take on a dark but universal subject matter.
4 actors, unit set, minimal technical requirements.
The roles of Dani and Marty can be played by children or young adults.
2 separate international productions have been remounted following successful runs.
Orchestrated for solo piano or piano/cello/percussion.