Home » Musicals »
Back to the 26th Annual Festival of New Musicals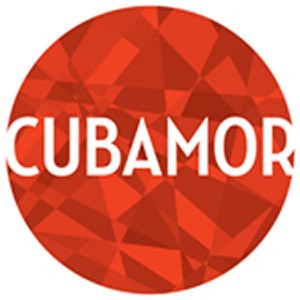 Cubamor
2014 Festival
Director
Kent Nicholson
Music Director
Jerome Korman
Cast
Sekou Alaje, Eugene Barry-Hill, Janet Dacal, Doreen Montalvo, Javier Muñoz, Adesola Osakalumi and Amirh Vann
---
Number of Acts: 2
Number of Principals (Male): 3
Number of Principals (Female): 3
Total Cast Size: 6
Orchestra Breakdown:
piano, guitar, drums (kit), perc 1 (Cuban/traditional), bass, trombone, trumpet 1, trumpet 2
Genre & Style:
---
---
Synopsis
Cubamor is the contemporary story of two couples that fall in love across the American-Cuban political, historical and social divide. They are guided and challenged by the spiritual forces of the island, its incredibly diverse music and cultural heritage, and ultimately the power of love.
The committee was taken away by the story of cross-cultural love and magic set in Cuba. With its mix of traditional Cuban rhythms and hip hop, Cubamor is sure to have everyone dancing in the aisles.

- Festival Committee
Development History
Cubamor was conceived at the NYU-Tisch Graduate Musical Theatre Writing Program. It had its first developmental reading at New York Live Arts in 2012. It was then a part of TheatreWorks Silicon Valley's New Works Festival in 2013. In late 2013, selections were featured as part of Ars Nova's Uncharted Artist concert series in New York.
Festival Successes
Writers' Residency at TheatreWorks Silicon Valley (CA). Reading at Village Theatre (WA) in August 2015. Selected as one of the inaugural musicals in Village Theatre's (WA) Beta Series for the 2016-2017 season with a developmental production in December 2016. Online concert production presented by TheatreC (NY) in May 2020 (in place of a planned Joe's Pub concert cancelled due to COVID-19).
5 Things You Should Know
Charles Vincent Burwell is a practitioner of the Ifa/Orisha tradition in Brooklyn. Burwell & Sasser went to Cuba for the first time as a team in 2010 to study authentic Orisha music and culture. The rhythms used throughout the show are based on actual Afro-Cuban and Orisha traditional ceremonial music. We'd be very interested in partnering theatres and producers with colleges or cultural institutions for discussions, talkbacks and support programming with a run of the show.
We want to explore with a creative team a theatrical way of grounding the folkloric/mythological elements of the story in a tangible reality. That said, it is not our intention to exoticize it, but rather to respectfully show its practical reality within the everyday lives of Cubans. This includes all aspects of production–dance, music, design, etc., and we would prefer a more authentic, almost 'cinema verite' approach to the aesthetic of the piece.
Since movement is such an important part of our story, the next incarnation in development ideally should be a fully staged version with a choreographer who is versed in traditional Afro-Cuban movement as well as ballet and hip-hop (such as Millicent Marie Johnnie, Ron Brown, etc.)
In addition to the musical being seen around the country, an ultimate goal would be to produce the show in Cuba and document the experience.
We are excited to talk with producers about the possibilities of advocacy from the Latin and African-American communities as investors, supporters, social media campaigners, for further development and full-scale production of the show with the goal of reaching as wide an audience as possible.