Home » Musicals »
Back to the 32nd Annual Festival of New Musicals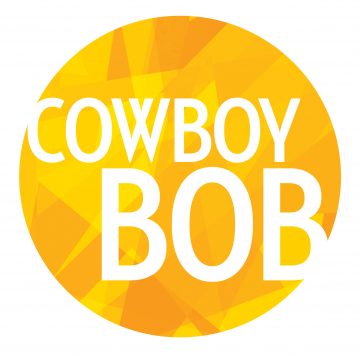 Cowboy Bob
2020 Festival
---
Number of Acts: 1
Number of Principals (Male): 4
Number of Principals (Female): 5
Total Cast Size: 9
Orchestra Breakdown:
Rhythm guitar, lead guitar, bass, drums, fiddle, pedal steel or lap steel
Casting Notes:
Some small roles are doubled by the cast.
Genre & Style:
Modern Western with a comedic edge
---
---
Synopsis
You wouldn't look twice at Peggy Jo. She was a good daughter, always tipped well at restaurants, but disguised as "Cowboy Bob" in a fake beard and a ten-gallon hat, she was the slickest bank robber Texas has ever known. Making her get-away in a sky blue 1975 Pontiac Grand Prix, she was a modern-day bandit stealing thousands and evading detection for more than a decade. With a score that's equal parts Riot Grrrl rage and Texas two-step twang, this tale of a small-town legend spurs a discontented chain-restaurant waitress to buck routine, take life by the reins, and let it ride.
Development History
Cowboy Bob reflects the fluid vitality of the work created by Molly Beach Murphy, Jeanna Phillips and Annie Tippe. This collaborative team formed in 2016, united by a desire to make music theatre that carves out space for more dynamic female-identifying characters, and explodes the possibilities of the genre at large. Originally developed as a workshop production for Ars Nova in 2016, the piece has since received support from the Yale Institute for Music Theater, University of the Arts' Polyphone Festival, New York Stage & Film, and most recently, the Village Theatre Festival of New Musicals. A concert at Feinstein's/54 Below in 2019 featured Grace McLean, Ashley Pérez Flanagan and Barbara Walsh.
Excerpts