Back to the 32nd Annual Festival of New Musicals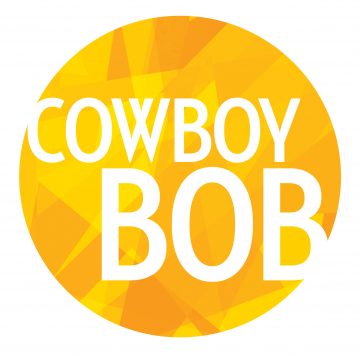 Cowboy Bob
2020 Festival
Director
Annie Tippe
Music Director
Alex Thrailkill
Cast
Grace McLean and Ashley Pérez Flanagan
---
Number of Acts: 1
Number of Principals (Male): 4
Number of Principals (Female): 5
Total Cast Size: 9
Orchestra Breakdown:
Rhythm guitar, lead guitar, bass, drums, fiddle, pedal steel or lap steel
Casting Notes:
Some small roles are doubled by the cast.
Genre & Style:
Modern Western with a comedic edge
---
---
Synopsis
You wouldn't look twice at Peggy Jo. She was a good daughter, always tipped well at restaurants, but disguised as "Cowboy Bob" in a fake beard and a ten-gallon hat, she was the slickest bank robber Texas has ever known. Making her get-away in a sky blue 1975 Pontiac Grand Prix, she was a modern-day bandit stealing thousands and evading detection for more than a decade. With a score that's equal parts Riot Grrrl rage and Texas two-step twang, this tale of a small-town legend spurs a discontented chain-restaurant waitress to buck routine, take life by the reins, and let it ride.
Development History
Cowboy Bob reflects the fluid vitality of the work created by Molly Beach Murphy, Jeanna Phillips and Annie Tippe. This collaborative team formed in 2016, united by a desire to make music theatre that carves out space for more dynamic female-identifying characters, and explodes the possibilities of the genre at large. Originally developed as a workshop production for Ars Nova in 2016, the piece has since received support from the Yale Institute for Music Theater, University of the Arts' Polyphone Festival, New York Stage & Film, and most recently, the Village Theatre Festival of New Musicals. A concert at Feinstein's/54 Below in 2019 featured Grace McLean, Ashley Pérez Flanagan and Barbara Walsh.
Festival Successes
Developmental Workshop with Northwestern American Musical Theatre Project. (2022)
5 Things You Should Know
Cowboy Bob is loosely inspired by the true story of Peggy Jo Tallas, who robbed banks and evaded the authorities in the Dallas area for 20 years. Molly, a Texas native, first read about Peggy Jo in an article in Texas Monthly.
Cowboy Bob's score is braided with country, punk, and folk. Folk music is in the show's DNA: Jeanna's grandfather, a folk musician, would sing her the old Cowboy song "The Streets of Laredo" when she was a little girl; now the song appears in the show. (Johnny Cash and Dolly Parton also get a few nods.)
Cowboy Bobis a very physical and visceral show. There are, after all, several bank robberies that take place! Therefore, there's a lot to play with in terms of how the space functions, and that transformational spirit underlines one of our central themes of the piece: we celebrate those who dare to break out of the bold and into new lives!
This piece originally contained a storyline with two movie executives who were racing one another to create the perfect bio-flick of Peggy Jo's life. While "The Movies" are no longer a plotline, our play still has a cinematic sensibility: we watched classic westerns and heist films for inspiration, from Butch Cassidy and the Sundance Kid to Thelma and Louise. The broad sweeping landscapes, heart-racing action sequences, and deep sense of yearning in these movies enrich the heart of the play.
Cowboy Bob is partnered with two commercial producers: Sally Cade Holmes, and David Denson of Red Tail Productions. We are seeking theaters to co-produce this show's World Premiere production.
Excerpts