Home »
How To Activate Your Account
Check your email for a message from wordpress@namt.org. If it doesn't arrive within a couple of minutes, check your spam or junk folders (or, if you use Gmail's tabbed inbox, one of those labels). Click the link.

Enter your new password. It must be medium strength or better (i.e., "Password" won't cut it). Click "Reset Password."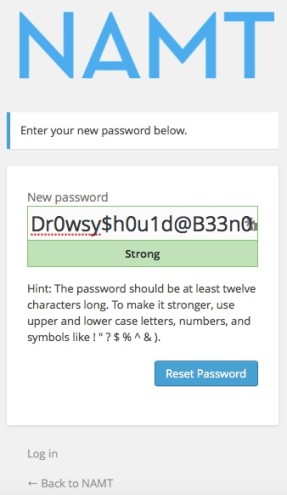 Click "Log in."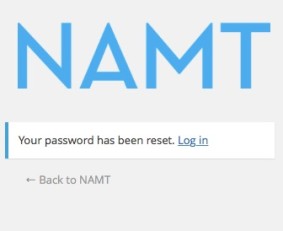 Enter your username (it's in the email from step 1, and is most likely the same as that email address) and the new password you just created. If you're not on a shared computer, consider checking the "Remember Me" box so you'll stay logged in for a while. Click "Log in."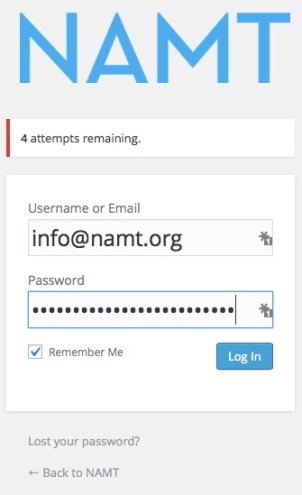 You'll be taken into your WordPress dashboard. You can change these settings if you want to, but nothing here really affects your NAMT experience much, so just click "NAMT" at the top left to get back to the site. Enjoy!