Making the Most of Your Resources: When, What and Who?
March 6, 2020
356 W 40th St., 2nd Floor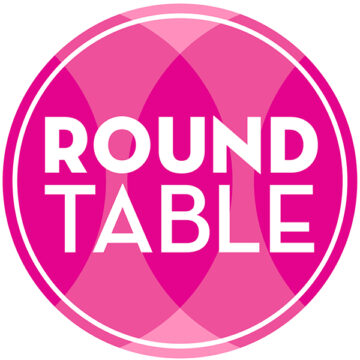 Creating a new musical takes an abundance of resources: time, money and energy. As a development process moves forward and artistic needs change, how can writers and producers work together to make the most of always-limited resources and set shows up for success? Join NAMT writers and producers from NAMT member organizations at the 2020 Writers' Roundtable to discuss both the big picture and nitty-gritty details surrounding this question. During the Roundtable, we'll explore what resources to invest in throughout the various stages of development; what creative approaches we can take to overcome common resource-based challenges; and what support non-profit, academic and commercial partners can provide to writers as they search for solutions.
Agenda
Friday, March 6, 2020 (All times ET )
1:00 pm
Check-in and Introductions

Dramatists Guild Foundation

1:30 pm
Early Development: Up to First Reading

Dramatists Guild Foundation

What do you devote the majority of your resources to when first developing a show?
How do you decide when it's the right moment to bring an outside partner onto a project? What are the expectations from both parties in a new creative relationship when it comes to providing resources or sharing costs in early development?
What support are theatres and producers willing and able to give writers in their communities as they develop new projects?

2:45 pm
Continued Development: Post-Reading, Pre-Production

Dramatists Guild Foundation

How do resource needs change once you've successfully completed a draft (or several) of your show?
How do you decide when to invest your financial resources in things like orchestrations, polished demos, marketing materials, etc.? Do theatres have a preference or expectation of when in the development timeline they like to see a polished presentation of a show in development?
If a commercial producer has an option on a show, what types of financial and development support can they provide to help a piece move on to the next development phase?

4:00 pm
Later Development: World Premiere and Beyond

Dramatists Guild Foundation

What resources do theatres typically expect a writing team to bring to a world premiere?
How can you leverage the buzz that come with a world premiere? What resources should writers invest in to ensure a future life for their show?
What influences a non-profit or commercial producer's decision to see a world premiere and potentially further develop a show for future productions?
How can online resources be leveraged in this phase of development?

5:00 pm
Networking Reception

Dramatists Guild Foundation
Attendees
321 Theatrical Management
Nancy Gibbs
Producer
From Scratch Productions
Kelly Robinson
Artistic Director
Goodspeed Musicals
Grace McLean
Goodspeed Musicals
James Waterbury-Tieman
Goodspeed Musicals
Marshall Pailet
Goodspeed Musicals
Anika Chapin
Director of Artistic Development
Joey Monda Productions
Joey Monda
Producer
Joey Monda Productions
Frankie Dailey
New Works Director
MOONSHINE BAY Writer
Robert Frisch II
Music Theatre International
Richard Patterson
International Licensing Director
National Alliance for Musical Theatre
Karin Nilo
Program Manager
Roundabout Theatre Company
Nicole Tingir
Senior Producer, Artistic Development
Sharon Fallon Productions, Inc.
Sharon Fallon
Producer
Show Shepherd
Matt Schicker
Show Shepherd
Theatre By The Sea
Kevin P. Hill
Owner/Producer
Theatre Now New York
Chris Giordano
Producing Director
Melissa Bencic
Artistic Director
Kathy Evans
Founding Executive Director
James Sasser
Writer, Producer
Rob Rokicki
Composer/lyricist
James Campodonico
Composer
Kevin Merritt
Writer/Producer/Director
Bryan Leys
Playwright, Lyricist
Guidelines
Participation Guidelines
NAMT is committed to recognizing and celebrating the diversity of experiences, talents, skills, cultures and opinions that our members bring to our community, and specifically to our events. We invite you to participate in the Fall Conference and Festival of New Musicals in a spirit of open-mindedness, curiosity and respect.
We want every NAMT event to be a safe, inclusive and productive environment for all participants. In that spirit, we ask you to…
Be inclusive, actively seeking and inviting diverse perspectives
Listen to understand
Participate in an active and direct way, with professionalism and respect for others
Be considerate, kind, constructive and helpful in your language and actions
Refrain from demeaning, discriminatory or harassing behavior and language
Respect confidentiality requests by speakers and other attendees
NAMT staff and Board may take action (up to and including expulsion with no refund and exclusion from future events) to redress disruptive, disrespectful or offensive behavior or any other actions deemed in conflict with the above guidelines.
Thank you to every NAMT community member for helping to make all of our events informative, inclusive and respectful.
This page was last updated on 03/04/2020