Home » Events »
Management Roundtable 2018
Strategic Planning
February 8, 2018
Riverside Theatre, Vero Beach, FL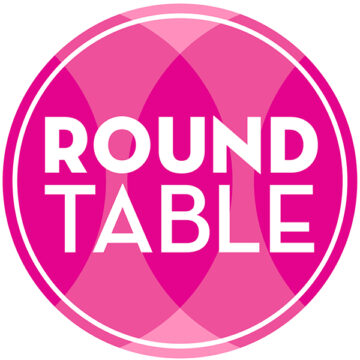 NAMT members gathered for our Management Roundtable focused on strategic planning, hosted by Riverside Theatre in Vero Beach, FL. As we look towards the future of musical theatre, strategic planning plays a vital role for all organizations, but in different ways at different stages of development and in different environments. At this management roundtable, we explored topics including the why and when for taking on a planning process, how you define success, who should be involved and how you can best build a living, adaptable plan that will be a dynamic roadmap through the entire plan period. We also dug into some case studies and drilled down into a couple of pervasive issues such as succession planning.
NAMT members were encouraged to bring their Board members to the Roundtable—they are vital partners in the strategic planning process.

Agenda
Wednesday, February 7, 2018
5:00 - 7:00 pm
Welcome Cocktail Reception

Riverside Theatre
3250 Riverside Park Drive
Vero Beach, FL

7:30 pm
Lombardi

Riverside Theatre
3250 Riverside Park Drive
Vero Beach, FL

Optional. Reserve your ticket when you register for the Roundtable!
Thursday, February 8, 2018
8:45 am
Transportation to Riverside Theatre
9:00 am - 6:00 pm
Roundtable

Riverside Theatre
3250 Riverside Park Drive
Vero Beach, FL

Breakfast and lunch will be provided.

9:00 - 9:45 am
Introductions & Breakfast

Get to know your fellow attendees before beginning the day's conversation. Come prepared to share why it was important to you and your organization to attend.

9:45 - 10:45 am
Why/When…Then What/Who/How

What is your primary goal in creating a strategic plan?
Why does your company need a new strategic plan now?

Managing growth?
Change in environment (e.g. new competition)?
New leadership—in place or impending?
Is succession planning front and center?
Is advancing EDI (Equity, diversity and inclusion) your priority?

Who should be involved?
Balancing art and business
Staff and Board roles
External constituents: donors, community
Champions, nay-sayers and the indifferent

How do you get buy-in from the beginning?

Facilitated by Dan Murphy (Broadway Rose Theatre) and Wayne Bryan (Music Theatre Wichita)

11:00 am - 12:15 pm
Putting it Together: Tools

Managing the macro and the micro
Pros/cons of outside consultant or facilitator
What structures/models/tools have been helpful to you? For example:

Environmental scan
SWOT analysis
Gap analysis
Surveys

How do you manage difficult conversations? Is there an elephant in the room?

Facilitated by Gretchen Feyer (Berkeley Playhouse)

12:15 - 1:45 pm
Lunch
1:45 - 3:00 pm
What Makes a Successful Plan: Defining Success and Meeting Challenges

Components of a successful plan – living document vs. paperweight
What does success look like for your organization? Is it articulated? Is there consensus?

Role of:

Milestones
Metrics
Timetable
Flexibility – accommodate opportunities, environmental shifts

Acknowledge/tackle inherent challenges/tensions

Artistic vision and budgetary realities
Aspirational plans and fundraising infrastructure/potential
Internal and external priorities
Big picture goals and concrete action steps

Facilitated by Steve Stettler (Weston Playhouse)

3:00 - 4:00 pm
Following Through: Creating Buy-in and Staying on Course

Role of implementation champion(s)
Ongoing Board engagement
Ongoing staff involvement
Plan accountability
Plan revisions

Facilitated by Betsy King Militello (NAMT)

4:00 - 4:30 pm
Closing Thoughts
7:30 pm
Lombardi

Riverside Theatre
3250 Riverside Park Drive
Vero Beach, FL

Optional. Reserve your ticket when you register for the Roundtable!
Rough schedule as of 12/12/17. Subject to change.
Getting There
The closest major airport to Vero Beach is Orlando. There are smaller airports in Melbourne and in Vero Beach itself. We recommend checking Melbourne and Vero Beach, but Orlando is probably your best bet, with a Lyft or other ride-hailing service to Vero Beach. (Lyft estimates the ride at around $90.)
Attendees
Aurora Theatre
Anthony Rodriguez
Co-Founder/Producing Artistic Director
Berkeley Playhouse
Gretchen Feyer
Managing Director
Broadway Rose Theatre Co.
Dan Murphy
Managing Director
Goodspeed Musicals
Hila Rosen
President of the Board of Trustees
Goodspeed Musicals
Nancy Altschuler
Director of Development
Music Theatre of Wichita
Wayne Bryan
Producing Artistic Director
National Alliance for Musical Theatre
Karin Nilo
Program Manager
National Alliance for Musical Theatre
Betsy Militello
Executive Director
National Alliance for Musical Theatre
Adam Grosswirth
Member Services Director
Riverside Theatre Inc.
Heidi Waxlax
Board President
Riverside Theatre Inc.
Kate Gill
Director of Development
Riverside Theatre Inc.
Jon Moses
Managing Director/ COO
V.J. Colonna Productions, Inc.
Vincent Colonna
Producer
Wick Theatre
Marilynn Wick
CEO/Founder