NAMT will host ongoing online town halls for members to come together (virtually) to discuss the challenges facing our theatres and our field during the coronavirus crisis and beyond. Please join us to share how you're handling this unprecedented moment, and learn from others. It feels important for the NAMT community to come together in this time.
Simply click the register button when you'd like to join the meeting (feel free to join late, we know you're busy). No advance registration is required. Times are Eastern.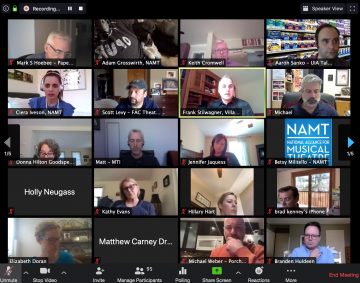 Archive Available to Members
Log in for More
Log in if you are a member, or apply for membership to get additional content and benefits.
Log In
Learn More